Services
FollowMe™ Health Insurance Coverage Summary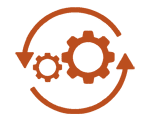 FollowMe Travel Add-On
For a small additional monthly premium you can get up to $5 million in travel medical insurance coverage. If you're interested in this travel option please contact us, or indicate this when requesting a conversion insurance quote.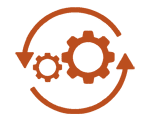 For a convenient summary of FollowMe™ coverage (e.g. prescription drugs, dental care, vision care, hospital benefits, home care, psychologists, nursing, etc.) please click here.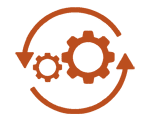 To see a detailed breakdown of coverage that is offered by all 4 FollowMe™ plans (Basic, Enhanced, Enhanced Plus and Premiere) please click here for a plan comparison chart.
When should I apply or a conversion health insurance plan?
It is extremely important that you apply for a conversion health and dental plan shortly after losing your group insurance coverage. With Manulife FollowMe plans you must apply for coverage within 90 days of losing your group benefits, otherwise you do not qualify for guaranteed coverage.
What if I didn't apply soon enough and don't qualify for coverage?
If you don't apply with 90 days of losing your benefits then you do not qualify for a Follow Me group conversion health insurance plan. However, you can still apply for a medically underwritten health plan, or alternatively, you can also apply for standard, guaranteed issue health insurance. When in doubt please contact us.
Are there different levels of coverage with Manulife Follow Me plans?
Manulife Follow Me has 4 different levels of coverage (that correspond to the following plans with increasing coverage levels): FollowMe Basic, FollowMe Enhanced, FollowMe Enhanced Plus and FollowMe Premier. For further information click here.
™ FollowMe is a trademark of The Manufacturers Life Insurance Company.