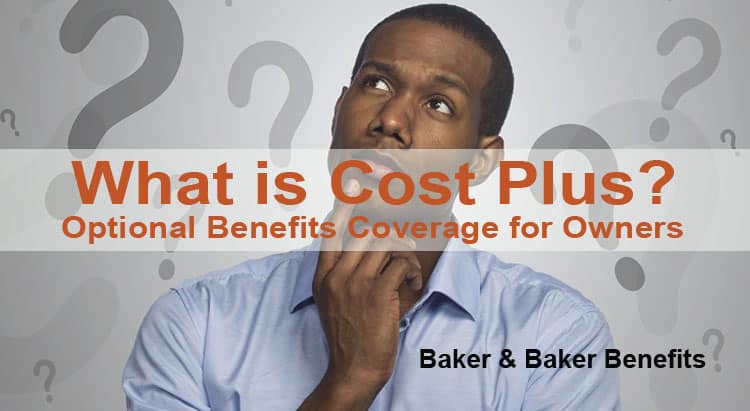 What is Cost Plus?
Group benefit plans, also called group insurance or employee benefits, offer company employees coverage for various healthcare costs. These benefit plans commonly cover dental and prescription drug costs, and they may also cover costs resulting from vision care expenses and paramedical expenses (for example, chiropractors, massage therapists, etc.).
Sometimes, however, healthcare expenses may be incurred that are not covered by a benefits plan. Group benefit plans are highly customizable, and what one plan covers another plan may not.
Business owners in particular might want to have healthcare expenses paid for in a tax friendly manner that are not covered by the benefits plan they provide their employees.
This is where Cost Plus, a Private Health Services Plan (or PHSP), comes into play. Most (but not all) group plans have an option for Cost Plus, which is a method for business owners to use corporate pre-tax dollars to pay for expenses not covered by the group plan.
There are no pre-determined limits (unlike a Health Spending Account) and claims are administered on a claim-by-claim basis.
What Does Cost Plus Typically Cover?
Cost Plus is often used for major dental and orthodontics expenses (which tend to be significant amounts). They are also commonly used for eyewear (vision care), special medical services or paramedical benefits that occur over and above plan maximums.
In order for an expense to be covered a valid group benefit plan must be in place and the cost incurred must be a legitimate expense under provincial law.
How Does Cost Plus Work?
The following illustrates how Cost Plus works:
The business owner or key person pays the bill out of pocket.
The business submits a special claim for 100% of the expense (the "cost") and includes a fee (the "plus") along with the taxes and pays this out to the insurance company.
The insurance company then keeps the fee, pays the taxes, and reimburses the person who paid the expense out-of-pocket at 100% of the cost.
The entire expense is then a tax deductible expense to the business.
Who is Eligible for Cost Plus?
Technically, anybody who is covered by an employee benefits plan may be reimbursed for a healthcare cost via Cost Plus.
Typically, however, Cost Plus is used for business owners, but sometimes employees who are critical to the operation of a company (called key persons) also get to use Cost Plus. Usage of Cost Plus is at the discretion of the business owners.
Interested in Cost Plus?
If you want to learn more about Cost Plus please contact your advisor or one of the licensed Canadian insurance brokers here at Baker and Baker Benefits.
As experienced brokers it is our mission to answer your insurance-related questions and help you get the benefits that best suit your situation!