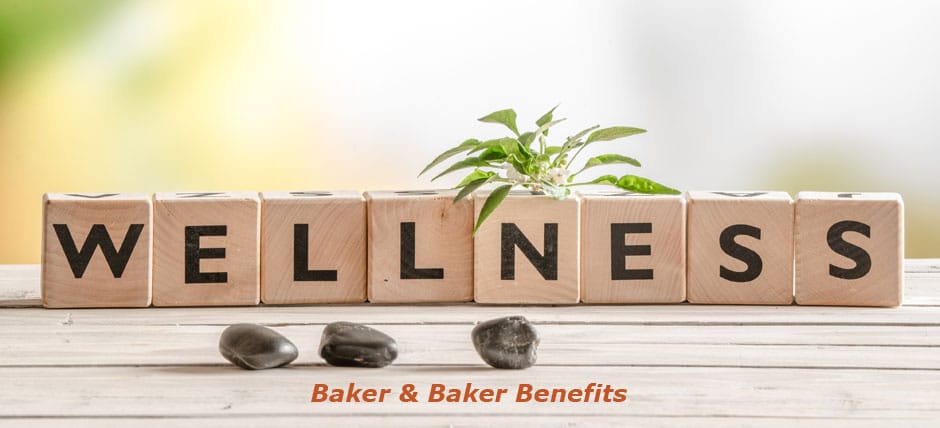 Introduction
Welcome to our latest blog article. Today we are looking at a Health and Wellness program called Vitality®, which can now be obtained when individuals or families purchase certain Manulife personal or group insurance plans.
This Vitality program can be used as an aid to improving health and also save you some money along the way!
What Is Manulife Vitality?
Vitality® is a well-known Health and Wellness program that is now available via Manulife when purchasing one of their group or individual life insurance or health insurance plans (for full eligibility requirements see the eligibility section further down the page).
The Vitality Group (the owners of the Vitality® trademark) are leaders when it comes to interactive health and wellness programs, and Manulife is Canada's oldest insurance company. Together, they have teamed up to offer "Manulife Vitality" to Manulife clients.
Manulife Vitality encourages its members to get active, thereby improving their health and quality of life, while at the same time resulting in tangible, monetary benefits.
How Does Manulife Vitality Work?
Apply for Manulife Vitality when you apply for a term life insurance or personal health & dental plan (see the Eligibility section below for more details).
If your application is approved you are then enrolled in the Vitality program. (There is a $5/month participation fee for the program.)
Gauge your health level by taking the Vitality Health Review, which looks at things such as your blood pressure, glucose reading, cholesterol levels, body measurements as well as lifestyle habits.
Start earning Vitality Points, which are accumulated via things such as the review itself, smoker declaration, doing online education, various certifications, physical activity, athletic events and more. Note that there are also bonus points available via the Vitality Wheel and Vitality Squares!
As you earn points your Vitality Status improves. There is a Bronze status (which you have at zero points), followed by Silver, Gold and Platinum statuses.
Your Vitality Status earns you an Awards Status, which will always be the same in your first program year. In the second year your Vitality Status resets to Bronze, but your Rewards Status remains the same (thereby letting you increase your rewards).
In the next program year, if you achieve a higher Vitality Status, your Rewards Status will increase as well.
Each Reward Status level gives you access to rewards. The higher the status, the greater the rewards!
For full details on how Manulife Vitality works please see the Manulife Vitality Guide.
Manulife Vitality Rewards
The following are just some of the rewards the Vitality program offers:
Save 2% to 10% on your insurance premiums (depending on your Vitality Status)!
Get a free annual health exam from ExamOne® (also used to gauge your initial health).
Get an Apple watch for $39 (plus taxes) and fund the balance via daily activities.
Get up to 50% off a hotel stay at Hotels.com.
Get a free Garmin vivofit® 4 on signup.
There are multiple ways you can Amazon gift cards.
Get up to 55% off an individual, one-year membership at GoodLife Fitness®.
There are special awards called Vitality Active Awards. Reach a weekly goal by being active and spin the Vitality Wheel to win Vitality Points or an Amazon gift card!
Who Is Eligible or Manulife Vitality?
You are eligible for Manulife Vitality if you apply for this health and wellness program when you purchase an individual (or group) term life insurance plan or a personal health insurance plan from Manulife.
There are two health insurance plans that qualify you for Manulife Vitality: Flexcare plans and FollowMe plans.
Flexcare plans are either medically underwritten or guaranteed issue, and coverage is very flexible (you choose the coverage you want).
FollowMe plans are health and dental plans that are specifically designed for people who have lost their employee benefits coverage (you must apply for coverage within 90 days of losing your group benefits).
Note that you cannot apply for Manulife Vitality after you have been approved for a term life or health insurance plan (applying for Vitality MUST be done when applying for your insurance coverage).
Conclusion
We hope you have found this article about the Manulife Vitality health and wellness program helpful.
If you would like to learn more please contact us here at Baker & Baker Benefits, as licensed, experienced Canadian insurance brokers it is our mission to help!
ExamOne is a registered trademark of Quest Diagnostics. Garmin and Vivofit are registered trademarks of Garmin Ltd. or its subsidiaries. Apple Watch is a registered trademark of Apple Inc. Hotels.com and the Hotels.com logo are trademarks of Hotels.com. All Amazon ®, ™ & © are IP of Amazon.com, Inc. or its affiliates. Vitality is a trademark of Vitality Group International Inc., and is used by The Manufacturers Life Insurance Company and its affiliates under license. Vitality, Vitality Age, Vitality Points, Vitality Status, Vitality Active Rewards, Vitality Health Review, Vitality Squares and Vitality Check are trademarks of Vitality Group International, Inc., and are used by The Manufacturers Life Insurance Company and its affiliates under license.